We have a team of experienced staff who are working 24/7 for your support. Harry the Movers are experts in single item moves and heavy item moves in Richmond. Book us today.
Simplify Your Move With Premier Removalists In Richmond
Are you looking to simplify your move in Richmond? Look no further! At Harry The Mover, we are your go-to experts for all your moving needs. Whether you are relocating to a new home or office, our professional team is here to make your move a breeze. With our top-notch removal services, you can trust that your belongings will be handled with the utmost care and attention. Our experienced movers are trained to pack, load, and transport your items efficiently and securely.
We understand that every move is unique, and we tailor our services to meet your specific requirements. One of the key advantages of hiring Harry The Mover is our competitive pricing. Our removalists in Richmond offer cost-effective solutions without compromising the quality of our services.  We understand that moving can be time-sensitive, which is why we offer same-day service.
When you need to move quickly, our team is ready to assist you. We prioritize promptness and efficiency, ensuring that your move is completed on schedule. Contact us today to discuss your moving needs and receive a free quote. Let Harry The Mover handle the shifting while you focus on settling into your new space. Trust us to make your move a smooth and hassle-free experience.
Our Services
You can hire our removalists for moving your objects with peace of mind. Our some of the services are-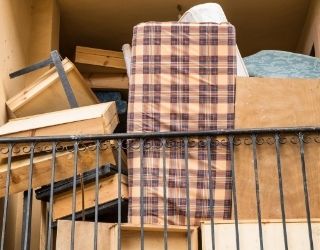 House Removals
We offer moving services for any size of the home. We have expert movers with us that offer damaged free service.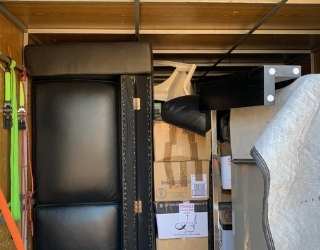 Furniture Removals
Have to move furniture from one place to another? Contact professionals of Harry the Mover. We have specialized furniture removalists with us.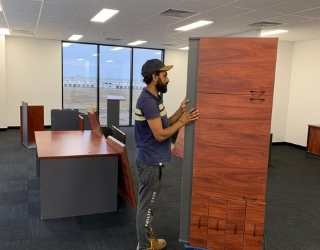 Office Removals
Get hassle-free office removal service with our professional. We provide a budget-friendly office relocation service.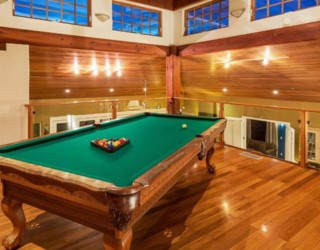 POOL TABLE REMOVALS
We specialize in hassle-free pool table removals. Let us take the stress out of moving your pool table, so you can focus on enjoying it in its new space.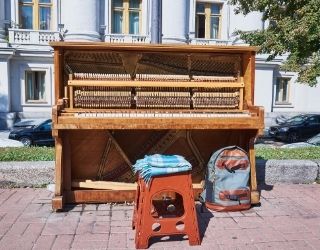 Piano Removals
Piano removal requires experience and skill so that no damages occur to it. Our removalists deliver your piano with complete safety.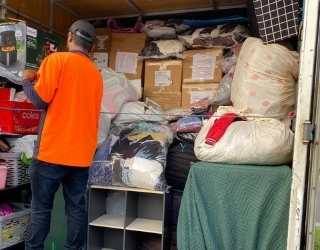 Packing & Unpacking
Our professionals manage your every need for packing and unpacking. We take care of your fragile items and pack them securely.
Get A Free Quote
For emergency services call us on 1800 318 026
What We Offer
Harry The Mover is a reliable and trustworthy removalists company in Richmond. We guarantee that our clients get 100% satisfaction.

Large Trucks
We easily move large objects safely with the help of large trucks. Our experienced removalists move the objects without any damage.

Packaging Electronics
Our Richmond removalists present a safe, secure, smooth, and hassle-free moving service. We properly wrap the electronic gadgets within a box for safety.

Licensed & INsured
We work with movers that are skilled, licensed, and insured. Proper training is delivered to our staff so that we can easily handle all types of situations.
How It Works
Harry The Mover has professionals that are trained in moving all types of objects. You will enjoy the quality service with us.

Get an Estimate
Our representatives offer free quotations over the phone. You can give us a call on 1800 318 026 and get a quotation for the different services that you require.
Plan Your Move
By comparing quotes and reading the review you can plan your moving with us. You will get the perfect moving service with Harry The Mover.
STRESS-FREE SERVICE

Our expert movers deliver the service without any mistake. We ensure that no damage should be done to your moving objects.
Our Clients
We have got a reputation for reliability, timely delivery, budget-friendly service in Melbourne. You can also check out what our customer says…
No stress no difficulties. Very prompt follow up calls updating and easy door to door service. I would highly recommend this amazing & friendly staff for your next move as they helped me with mine.
Fantastic service. Raj and Sam were highly professional, quick, and very helpful. Highly recommend and will def use again. Don't bother with other similar removalist companies. I've used lots of different ones. These guys are hands down the best. Thank you!
Friendly people moved my stuff without any damage. Came on time and showed their skills while moving my furniture. Highly recommended...
Very friendly and efficient service. Nothing was too much trouble for Harry and his assistant. They even tolerated my slight lack of disorganization in good humor. Well recommended.
Firstly, the movers showed up on time. The guys packed my stuff professionally, I'm really amazed with their service and they did a great job. I would recommend for anyone looking for furniture removalists.
It was wonderful dealing with Raj & team. Arrived on time, kicked off immediately, worked quite efficiently, and were friendly as well. Highly recommended!
Highly recommend these boys, they were careful, efficient and reliable with moving my furniture. Reasonably priced and On time.
Thank you so much for all of your help with my move! So helpful from the quote right through to the move. Friendly and very quick! They had 3 quarters of my house in the truck super quickly! I would definitely recommend and would use them again.
What Should I Do To Prepare For A Move In Richmond?
To prepare for a move in Richmond, there are several steps you can take to ensure a smooth and organized process:
Create A Moving Checklist:

Make a list of all the tasks that need to be completed before, during, and after the move. This will help you stay organized and keep track of everything that needs to be done.
Declutter And Downsize:

Take the opportunity to go through your belongings and get rid of items you no longer need or use. Donate, sell, or dispose of these items to lighten your load and reduce the number of things you have to pack and move.
Pack Strategically:

Start packing well in advance and pack room by room. Label each box with its contents and the room it belongs to, making it easier to unpack at your new home. Use sturdy packing materials and wrap fragile items carefully to prevent damage.
Notify Relevant Parties:

Inform your utility providers, postal service, and any other relevant parties about your upcoming move. Arrange for the transfer or cancellation of services and update your address with banks, insurance providers, and other important contacts.
Secure Parking And Building Access: I

f you live in an apartment or have limited parking space in Richmond, make sure to reserve parking or obtain the necessary permits for the moving truck. Check if there are any building restrictions or requirements for moving in, and plan accordingly.
Hire Professional Movers:

Consider hiring Harry The Mover to handle your move. Our experienced movers can efficiently pack, transport, and unload your belongings, saving you time and effort. We also have the expertise to navigate any challenges that may arise during the move.
How Can I Get An Estimate For My Move?
It is easy to request a moving estimate from Harry The Mover. Start by completing our online quote form, or for a more precise estimate, arrange for an in-home evaluation. Our staff will provide you with a thorough estimate that covers all pertinent costs and any extra services you might need. Review the estimate thoroughly and talk over any alterations or concerns you may have. Once you are pleased, contact us at 1800 318 026 to confirm your reservation. To ensure that our customers have a seamless and stress-free moving experience, we work hard to provide accurate and upfront quotes. Get a quote from us right away, and let us help you plan your relocation.
Why Choose Harry The Mover As Your Richmond Removalist?
For a smooth and effective moving experience, choose Harry The Mover as your trusted removalist in Richmond. We provide a wide range of services to meet your specific needs and guarantee a smooth transfer to your new home or place of business with the help of a qualified and experienced team. We are the best option in the area because of our dedication to providing excellent customer service, fully stocked vehicles and tools, affordable prices, and an emphasis on peace of mind. Count on our knowledge, and let us handle your relocation with professionalism and care.
How Much Notice Do You Need For The Booking?
Every relocation is unique, and they can all have various timetables, which is something we at Harry The Mover are aware of. We work hard to meet the requirements of our clients and offer flexible scheduling. While we advise scheduling your move as far in advance as possible to lock in your preferred date and time, we can still accommodate last-minute bookings if we have space. Whether you need to move in a few days or a few weeks, get in touch with our staff, and we will work with you to find an appropriate solution. To discuss your moving needs and receive help organizing a quick and seamless transfer, get in touch with us right away.
Is There Anything That You Cannot Move?
While we strive to accommodate a wide range of moving needs, there are certain items that we are unable to transport due to safety, legal, or practical reasons. These items may include hazardous materials, perishable goods, live animals, firearms, and illegal substances. Additionally, there may be restrictions on moving certain valuable or delicate items, such as fine art, antiques, or sensitive electronics. Our team at Harry The Mover will be happy to provide guidance and advice on the specific items that may require special handling or alternative arrangements. We prioritize the safety of our customers, their belongings, and our team members, and adhere to all regulations and guidelines pertaining to the transport of goods. If you have any concerns about specific items, please let us know, and we will assist you in finding the best solution for your moving needs.
How Will You Protect My Furniture And Floors?
The safety of your furniture and floors during the moving process is a top priority for Harry The Mover. To secure your belongings and prevent any damage, our knowledgeable staff uses top-notch materials, including shrink wrap, floor runners, furniture coverings, cushioning, and carpet protectors. To ensure the safe transfer of large things without endangering your floors or furnishings, we use suitable handling techniques and specialized equipment. We box fragile things safely, paying close attention to every last detail. We go above and beyond to preserve your valuables throughout the whole relocation since we are dedicated to quality and client satisfaction. You can rely on Harry The Mover to manage your relocation with the utmost professionalism and attention.
What Items Are Ideal For Me To Pack On My Own?
Even though our full-service packing solutions take care of all your packing requirements, there are some things you might want to pack yourself. These consist of personal items like clothing, shoes, and toiletries, as well as crucial documentation like passports and identification cards. You should also pack sentimental and priceless goods to safeguard their safety, such as jewellery and family heirlooms. Additionally, it can be practical to pack a separate box with stuff you'll need right away, such as toiletries and extra clothing, for when you get to your new place.
How Many Boxes Will I Need For Packing?
Depending on the size of your house and the quantity of your belongings, you might need fewer or more boxes for packing. An approximate estimate shows that a studio or one-bedroom flat would need 10–20 boxes, while a bigger house with four or more bedrooms might need more than 60 boxes. These figures may change depending on your furniture's size and how well you've organized your packing, among other things. You may get top-notch packing supplies from Harry The Mover, and we can also advise you on how many boxes you need based on a thorough evaluation of your belongings. Inquire with us about your packing requirements, and we'll help you make sure you have all the supplies you need for a quick and easy move.
Email:
info@harrythemover.com.au