Our Expert Removalists are considered the #1 Movers all over St Kilda. We have a team of Professional Movers who are experienced in single items and heavy item moves. Enjoy the hassle-free services today.
Enjoy Stress-free Moving with Removalists St Kilda
Are you looking for expert removalists to relocate in or out of St Kilda? Harry The Mover are specialists in removing house, office moving, packing/unpacking, and furniture moving. Our furniture removalists St Kilda provide house or office moving service at an unbelievable value for money because we are incredibly skilled, expert, and efficient. We do things faster and better.
Our quick and reliable moving service will give you peace of mind. The stressful shifting task will become more comfortable with our Removalists St Kilda. You will get our packing and moving service at the moment when you need us. Our friendly Movers adequately handle the process of relocation and make objects shift like clockwork.
Our specialist operators are fully insured for moving services, and we can provide you top quality moving and packing service across St Kilda. We are available 24×7 hours; you can effortlessly book our specialists depending upon the necessity. Do not wait and call us for moving and packing service at a competitive price. Get an obligation free quote!
Our Services
You can hire our removalists for moving your objects with peace of mind. Our some of the services are-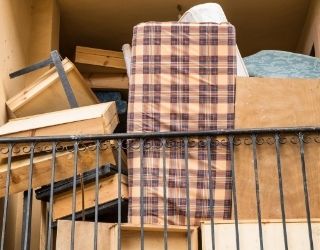 House Removals
We offer moving services for any size of the home. We have expert movers with us that offer damaged free service.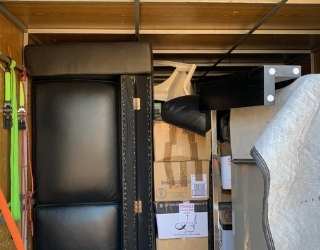 Furniture Removals
Have to move furniture from one place to another? Contact professionals of Harry the Mover. We have specialized furniture removalists with us.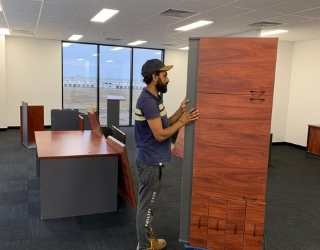 Office Removals
Get hassle-free office removal service with our professional. We provide a budget-friendly office relocation service.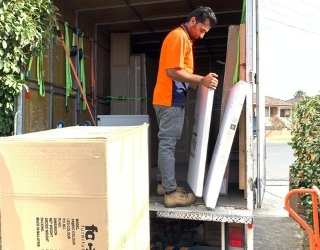 Interstate Removals
We offer affordable and reliable interstate removal services. Harry The Mover helps you in moving the home and offices from one state to another.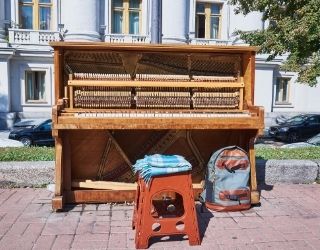 Piano Removals

Piano removal requires experience and skill so that no damages occur to it. Our removalists deliver your piano with complete safety.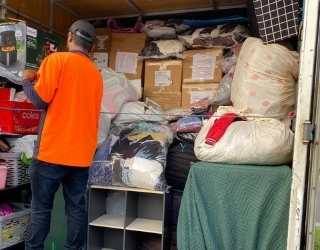 Packing & Unpacking

Our professionals manage your every need for packing and unpacking. We take care of your fragile items and pack them securely.
Get A Free Quote
For emergency services call us on 1800 318 026
What We Offer
Harry The Mover is a reliable and trustworthy removalists company in St Kilda. We guarantee that our clients get 100% satisfaction.

Large Trucks
We easily move large objects safely with the help of large trucks. Our experienced removalists move the objects without any damage.

Packaging Electronics
Our St Kilda removalists present a safe, secure, smooth, and hassle-free moving service. We properly wrap the electronic gadgets within a box for safety.

Licensed & INsured
We work with movers that are skilled, licensed, and insured. Proper training is delivered to our staff so that we can easily handle all types of situations.
How It Works
Harry The Mover has professionals that are trained in moving all types of objects. You will enjoy the quality service with us.

Get an Estimate
Our representatives offer free quotations over the phone. You can give us a call on 1800 318 026 and get a quotation for the different services that you require.
Plan Your Move
By comparing quotes and reading the review you can plan your moving with us. You will get the perfect moving service with Harry The Mover.
STRESS-FREE SERVICE

Our expert movers deliver the service without any mistake. We ensure that no damage should be done to your moving objects.
Our Clients
We have got a reputation for reliability, timely delivery, budget-friendly service in Melbourne. You can also check out what our customer says…
No stress no difficulties. Very prompt follow up calls updating and easy door to door service. I would highly recommend this amazing & friendly staff for your next move as they helped me with mine.
Fantastic service. Raj and Sam were highly professional, quick, and very helpful. Highly recommend and will def use again. Don't bother with other similar removalist companies. I've used lots of different ones. These guys are hands down the best. Thank you!
Friendly people moved my stuff without any damage. Came on time and showed their skills while moving my furniture. Highly recommended...
Very friendly and efficient service. Nothing was too much trouble for Harry and his assistant. They even tolerated my slight lack of disorganization in good humor. Well recommended.
Firstly, the movers showed up on time. The guys packed my stuff professionally, I'm really amazed with their service and they did a great job. I would recommend for anyone looking for furniture removalists.
It was wonderful dealing with Raj & team. Arrived on time, kicked off immediately, worked quite efficiently, and were friendly as well. Highly recommended!
Highly recommend these boys, they were careful, efficient and reliable with moving my furniture. Reasonably priced and On time.
Thank you so much for all of your help with my move! So helpful from the quote right through to the move. Friendly and very quick! They had 3 quarters of my house in the truck super quickly! I would definitely recommend and would use them again.
Email:
info@harrythemover.com.au